Cloud Application Development
Re-imagine how your data pipleines & applications are architected and developed to maximise cloud potential
Are you looking to migrate from a monolithic architecture to a service-oriented (or server-less) architecture to boost agility or improve business continuity?
Get in touch with a Cloud Specialist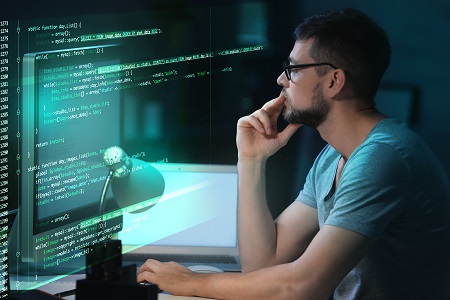 ---
Industry Data develops performant and highly-available cloud solutions using proven cloud technologies. We can also adapt your legacy data pipelines and applications to run on the cloud.
---
Our Development Process
Requirements-gathering phase to understand your needs and objectives
Architecture audit to ensure that we fully understand your existing applications and how to best re-architect them for the cloud
Architecture design for your new cloud application
Development with proven, cutting-edge cloud technologies
Integration with existing systems and applications in your data center
Testing of functionality at scale and high load
Deployment of the production, staging, and test environments
Re-Architect and rebuild legacy applications for cloud
---
Whether you are building from scratch, or just want some advice on how to make improvements to one area of your system, our consultants can help with all aspects of the build and design.